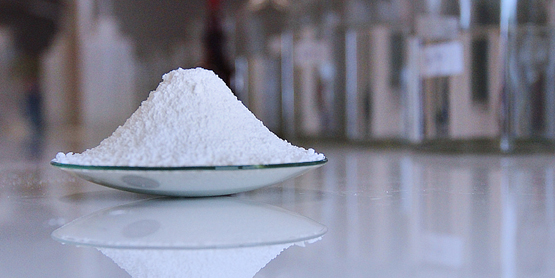 ZINC OXIDE
ZnO is a kind of zinc oxide, it is poorly soluble in water, but is soluble in acid and alkali. Being a kind of common chemical additive, ZnO is widely used in plastics, silicate products, synthetic rubber, lubricant, paint coating, ointment, adhesives, food, battery, flame retardants, and other products. With wider band gap and exciton binding energy, zinc oxide has high transparency and excellent luminescent properties under normal temperature, widely used in the field of semiconductor for liquid crystal displays, thin film transistor, light-emitting diodes, and other products. In addition, the micro particles of zinc oxide as a kind of nano-material, also begins to play a role in the related field.
RUBBER ADDITIVE
The rubber additive produced by our company can promote tire softening and plasticizing. It can be used as a tire external lubricant, helping both carbon black and white carbon black fully spread in rubber. Reaction with alkali promoter can promote its activity, rubber additive is also a main vulcanization accelerator, which can have the effect of the second promoter.
This product can be used for car radial tire, truck radial tire, diagonal tire, engineering tire and other various kinds of tire productions.
PROTECTIVE WAX
The protective wax produced by our company is a rubber physical antioxidant, which is carefully processed by selected paraffin wax, microcrystalline wax and a variety of modified additives. With appropriate positive and isomerized alkane content, and reasonable carbon atom number distribution and molecular weight, it also has characteristics of appropriate migration velocity and wide ozone resistance temperature range etc. The protective wax has good weather aging resistance to extend the service life of rubber products significantly.
This product can be used as a physical antioxidant for car radial tire, truck radial tire, diagonal tire, engineering tire and other rubber products.